Re-post from the 

 blog
---
Why Use a WordPress Security Plugin?
There are around 18.5 Million websites infected with malware at any given time each week. An average website is attacked 44 times every day, which includes both WordPress and non-WordPress websites.
A security breach on your website can cause some serious damage to your business.
Hackers can steal your data or the data belonging to your users and customers
A compromised website can be used to distribute malicious code to unsuspecting users and other websites.
You can lose data, lose access to your website, get locked out, or your data could be held hostage
Your website can be destroyed or defaced, which can affect your SEO rankingsand brand reputation.
You can scan your WordPress site for security breaches at any time. However, cleaning a hacked WordPress site without professional help can be quite difficult for non-technical users.
To avoid being hacked, you need to follow security best practices to protect your website. We have compiled them all in an easy to follow step by step WordPress security guide for beginners.
One of the most important steps in securing your WordPress site is to start using a WordPress security plugin. These plugins help you harden WordPress security while also blocking brute force attacks on your website.
Let's take a look at some of the best WordPress security plugins, and how they help you protect your website.
Note: You only need to use one plugin from this list. Having multiple plugins active from this list can lead to bugs.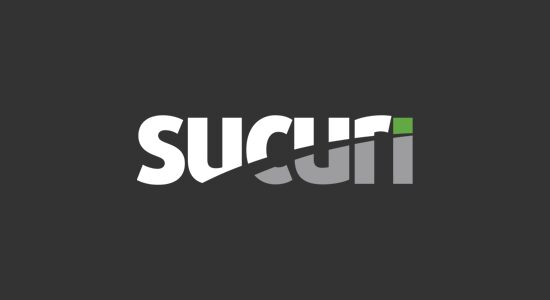 Sucuri is the industry leader in WordPress security. It is one of the best WordPress security plugins on the market. They offer a basic free Sucuri Security plugin which helps you harden WordPress security and scan your website for common threats.
But the real value is in the paid plans, which come with the best WordPress firewall protection. A firewall helps you block brute force and malicious attacks from accessing WordPress.
Sucuri website firewall filters out bad traffic even before it reaches your server. They also serve static content from their own CDN servers.
Apart from security, their DNS level firewall with CDN gives you a tremendous performance boost and speeds up your website.
Most importantly, they offer to clean up your WordPress site if it gets affected by malware at no additional cost. You can even take a website already affected by a malware, and they will clean it up for you.
We use Sucuri on all our websites. For more information, see our complete Sucuri review to learn how it helped us protect our websites.
Wordfence is another popular WordPress security plugin. They offer a free version of their plugin which comes complete with a powerful malware scanner, exploit detection, and threat assessment features.
The plugin will automatically scan your website for common threats, but you can also launch a full scan at any time. You will be alerted if any signs of a security breach are detected with the instructions to fix them.
Wordfence also comes with a built-in WordPress firewall. However, this firewall runs on your server just before loading WordPress. This makes it a little less effective than a DNS level firewall like Sucuri.
For complete instructions, see our guide on how to install and setup Wordfence Security in WordPress.
iThemes Security is a WordPress security plugin from the folks behind the popular BackupBuddy plugin. Like all their products, iThemes Security offers a nice clean user interface with tons of options.
It comes with file integrity checks, security hardening, limit login attempts, strong password enforcement, 404 detections, brute force protection, and more.
iThemes Security does not include a website firewall. It also does not include its own malware scanner and uses Sucuri's Sitecheck malware scanner.
All in One WordPress Security plugin is a powerful WordPress security auditing, monitoring, and firewall plugin. It enables you to easily apply basic WordPress security best practices on your website.
It comes with features like login lockdown to prevent brute force attacks, IP filtering, file integrity monitoring, user account monitoring, scan for suspicious patterns of database injection, and more.
It also comes with a basic website level firewall which can detect some common patterns and block them for you. However, it is not very efficient and often you will be required to manually blacklist suspicious IPs.
Anti-Malware Security is another useful WordPress anti-malware and security plugin. The plugin comes with actively maintained definitions which help it find the most common threats.
It's malware scanner allows you to easily scan all files and folders on your WordPress site for malicious code, backdoors, malware, and other known patterns of malicious attacks.
The plugin requires you to create a free account on plugin's website to access the latest definitions and also get some premium features like brute force prevention. The plugin also makes call to developers website to look for the updated definitions.
While the plugin runs thorough tests, it often shows a large number of false positives. Matching each one of them with the source file is quite a lot of work.
BulletProof Security is not the prettiest WordPress security plugin on the market, but it is still useful with some great features. It comes with a setup wizard that helps you through plugin settings.
The settings panel also include links to extensive documentation to help you understand how the scans and security settings work. It comes with a malware scanner that allows you to check the integrity of WordPress files and folders.
For security hardening, it includes login protection, idle session logout, security logs, and database backup utility. You can also set up email notifications with security logs and get alerts when a user is locked out.
---