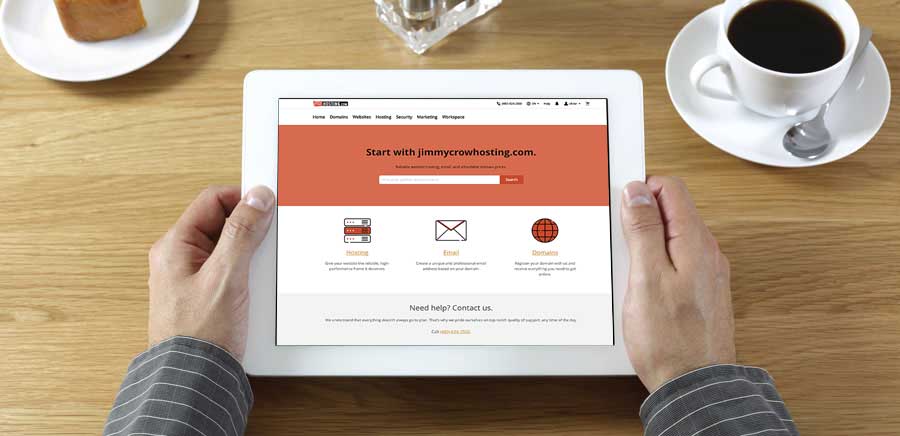 You have better things to do than managing your hosting.
Maintaining a website shouldn't mean spending hours optimizing your server and battling security threats. With Managed WordPress, I will handle the technical stuff for you – server setup, security, backups, even performance optimization.
jimmycrowhosting.com Managed WordPress® Hosting
is built for speed, reliability and security
---
One of the fastest WordPress hosting platforms in the industry.
Optimized for WordPress with expert tweaks you won't find anywhere else.
Designed to handle huge traffic spikes with automatic scalability.
Guaranteed 99.9% uptime and support.
---
If you have already purchased your domain name then all you need is a Managed Worpress® Hosting Account and we can get started building your site. To have a website you have to have a hosting account. Think about it like this, your hosting account is your web sites house on the internet and your domain is its address.
You can purchase your domain, hosting, email accounts, SSL Certificates, etc. from me at jimmycrowhosting.com. In this article, we will handle your purchase of  Managed WordPress® Hosting. Follow the link to jimmycrowhosting and then look for HOSTING > WORDPRESS® (see below)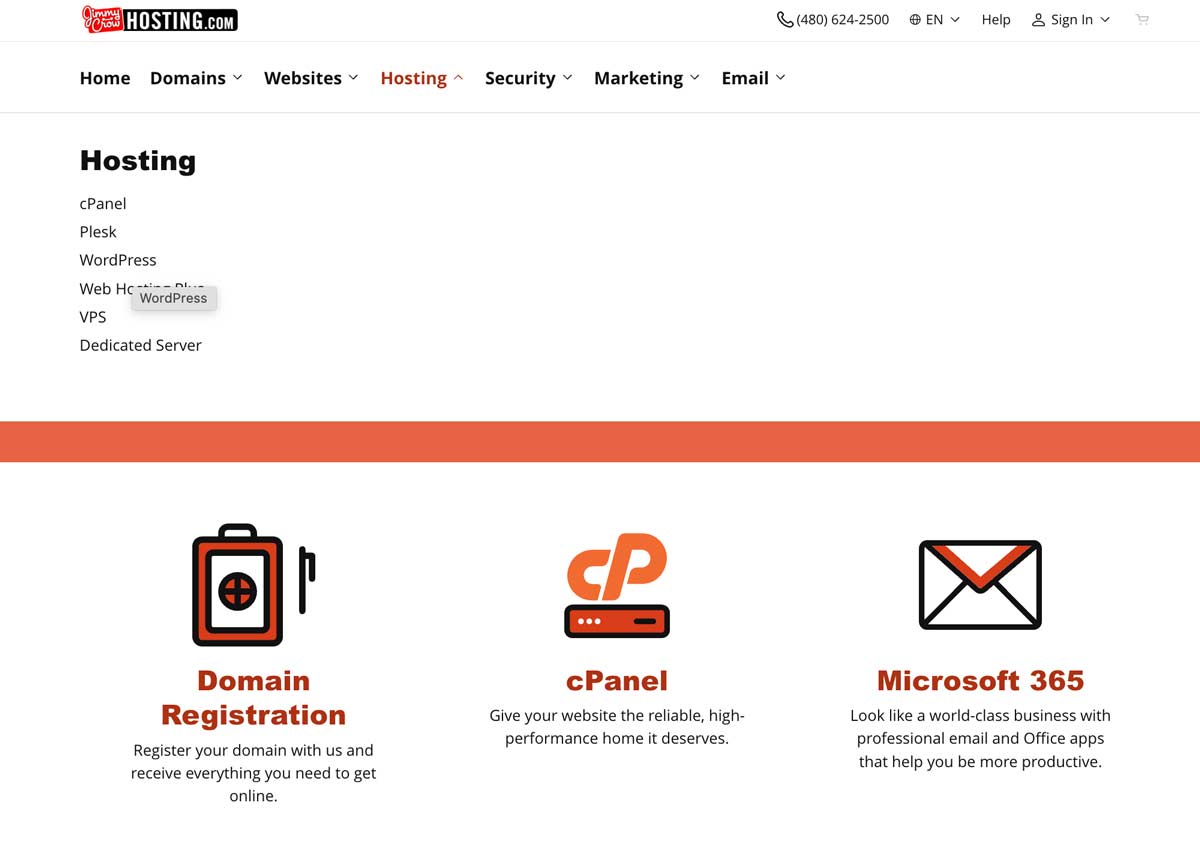 You will then be taken to a screen to choose your plan. If i'm building a single site for you then choose the DELUXE PLAN at $14.99 per month. This plan includes an SSL Certificate, Improved SEO and you will never run out of storage or bandwidth.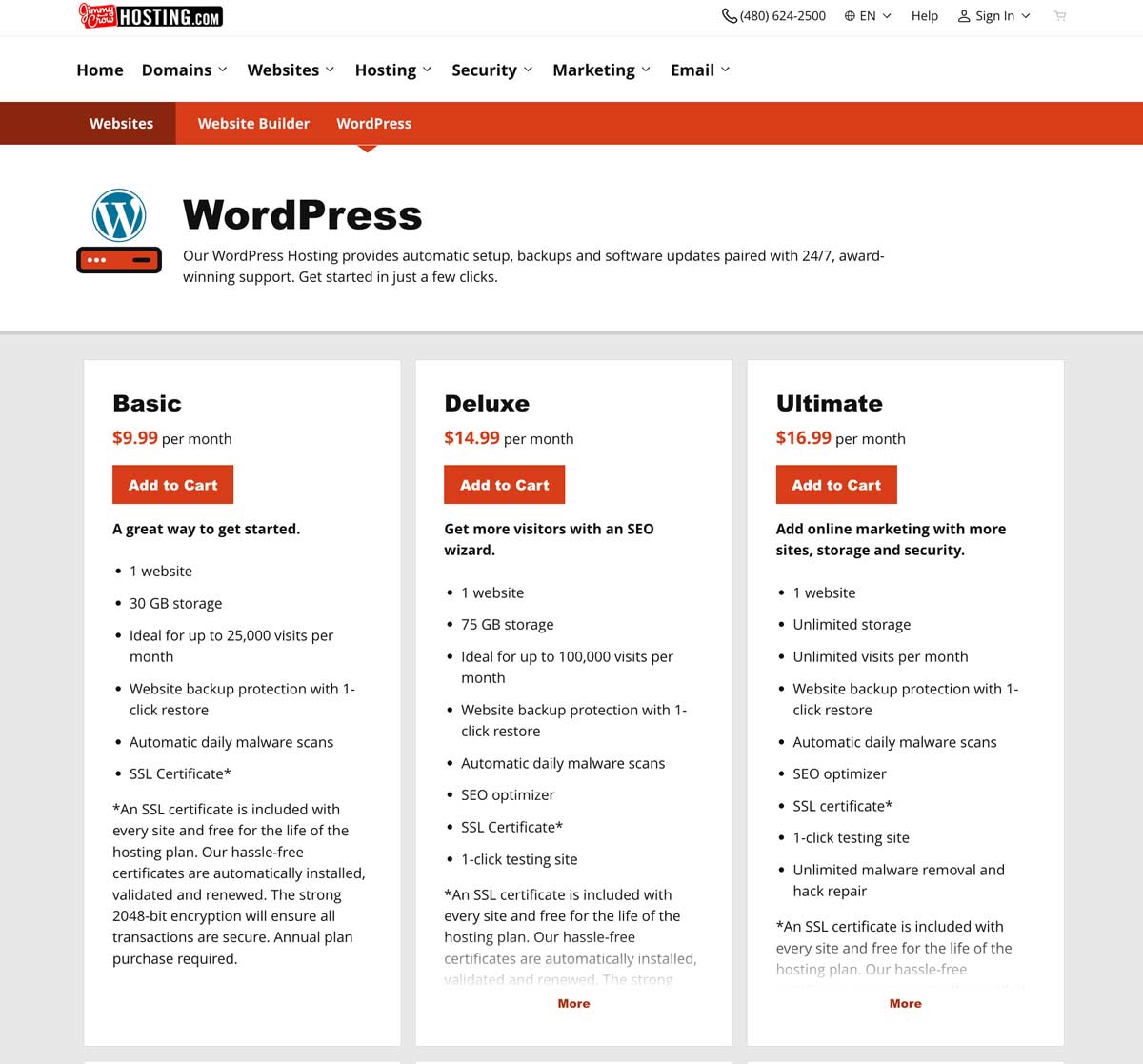 After you make your choice you can begin the checkout process.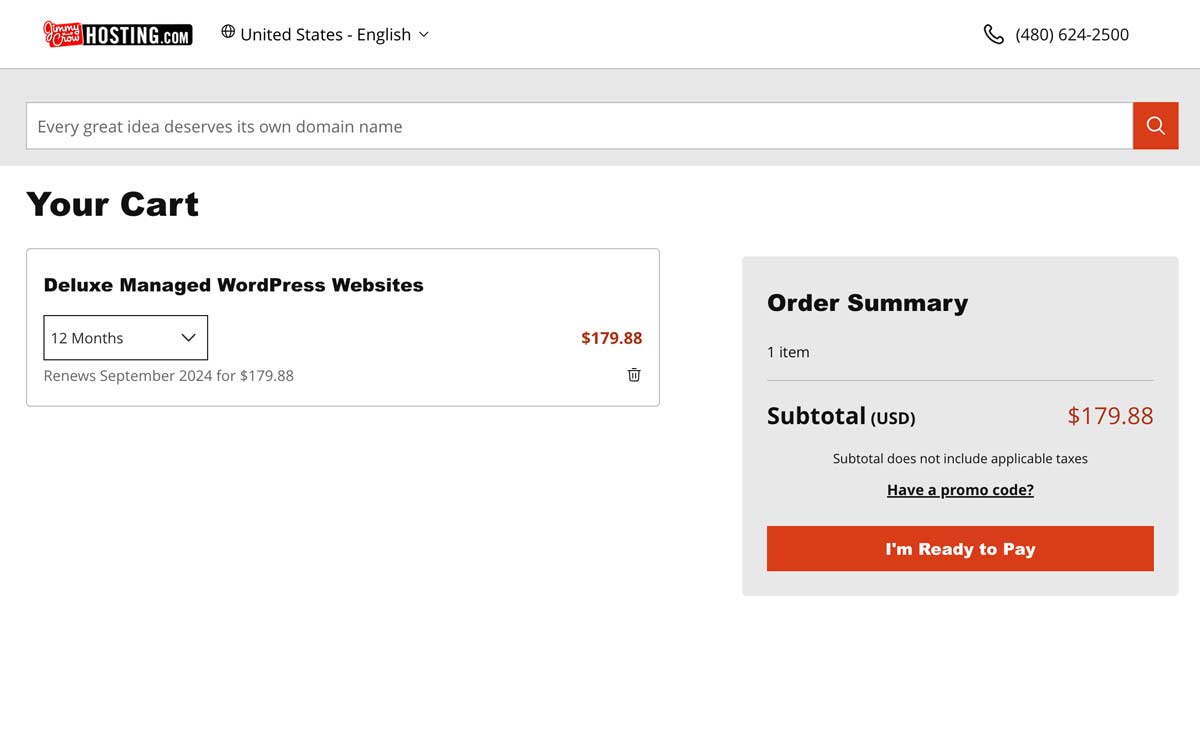 As long as the Managed WordPress® hosting plan is all you are purchasing you can proceed to checkout. You may be offered a few add-ons after selecting your Managed WordPress® Hosting like Email Plans, Private and Deluxe Domain Registration, SSL Certificates, etc. Unless we have discussed purchasing any of these products you can skip them all and just purchase your hosting. Don't worry because once you have your account setup we can always go back and purchase any of them later.
If you have purchased a domain, hosting or any other product from me before then you can enter your Username or Customer # and Password and finish your checkout.
If you are a new customer you will need to set up an account and add a credit card to this payment and any recurring payments.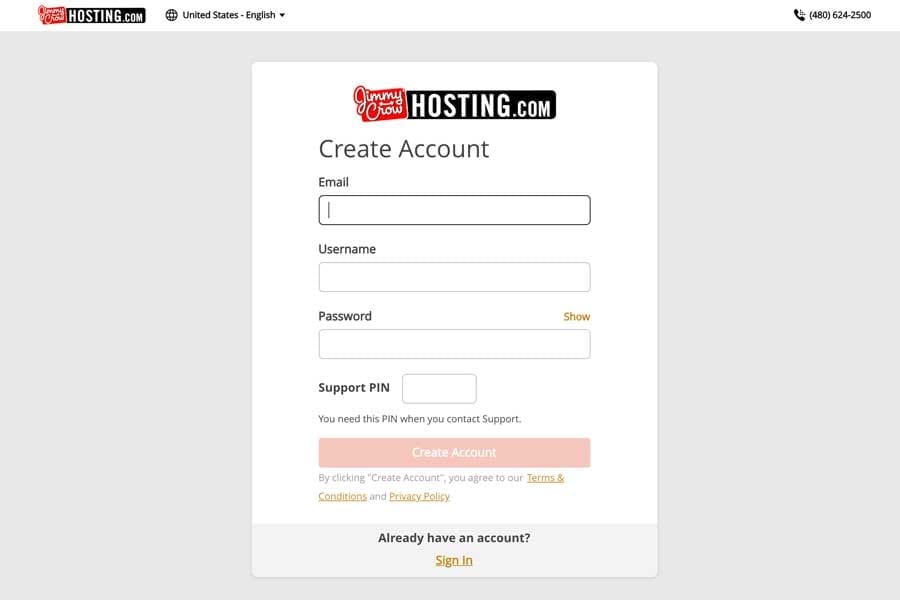 ---
**IMPORTANT**
jimmycrowhosting.com will process a recurring charge once a year for hosting. It's important that you keep your credit card info current so your charge will go through each year. You will receive reminders when your card is going to be charged again as well as notices when the expression date of your card on file is expired.
---
Once you have set up your account you simply need to finish checkout and you are done!
I will need you to email me your Username, Password, and Pin # so I can access your new account and set up your Managed WordPress® Hosting so please do this as soon as you are finished. If you didn't set up a Pin# don't worry, I will do it for you once I log in to your account.
You will receive several emails from jimmycrow.com once you finish your purchase and when I go in and set up your WordPress site (see examples below). Please forward all these to me at [email protected] as soon as you get them.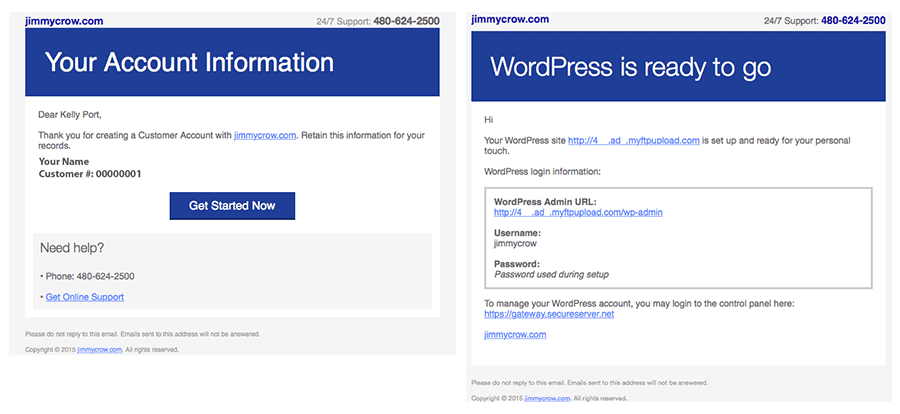 That's all there is to it!
If you have any questions while purchasing your Managed WordPress® Hosting or SSL Certificate please don't hesitate to email me at  [email protected] and I will be glad to help you out.
---