The most popular anti-spam plugin for WordPress is currently Akismet (this is helped by the fact that it's shipped out with every WordPress install).
But, Anti-Spam by CleanTalk is a more than worthy competitor.
---
CleanTalk created a plugin that offers a cloud-based service that stops spam comments, spam sign-ups, spam contact emails and even spam trackbacks. There are no CAPTCHAs or maths equations or puzzles for your users to solve before submitting a comment or signing up. It stops everything from everywhere and your users will never even know it's there. The whole plugin is completely hidden to website visitors, encouraging them to engage with your site at will.
If you're wondering if it integrates with other 3rd party plugins, don't worry. The Cleantalk plugin integrates smoothly with almost all popular WordPress plugins such as JetPack, BuddyPress, bbPress, WooCommerce, Contact Form 7, Ninja Forms and more.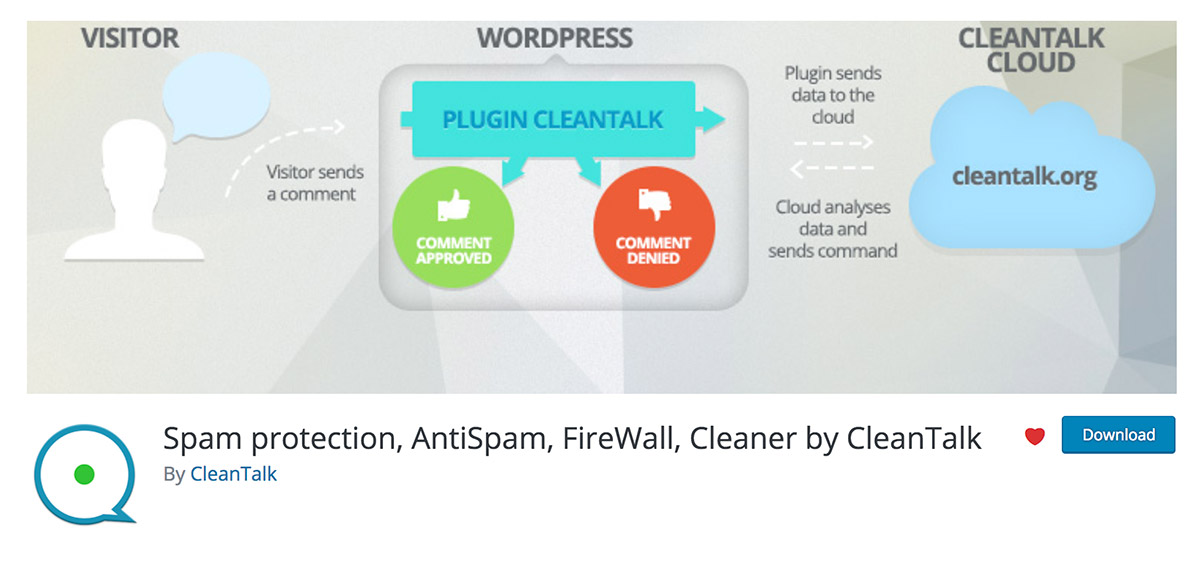 How does it prevent all spam?
Since it doesn't rely on CAPTCHA it uses a few other factors learned from studying spam to separate the bots from the humans.
First, CleanTalk uses a database of blocked IPs and blocked emails that it checks submissions against every single time. These are accumulated from various sources throughout the web to ensure no bots get through.
They also operate on the assumption that bots reply to post, registrations and contact forms right after they are posted or made available much faster than humans and eliminate the bots that way as well
These methods stop a lot of spam comments, and if any adventurous ones get through they're quickly transferred to the spam folder. It stops all attempts to spam up your site.
But how does it evaluate whether a message is relative or not? Simple; it compares the content of the message text with the subject, keywords, and context of your website.
If you consider other messages such as "Great post!" to be spam too, well that's something that the plugin probably won't pick up. But who doesn't want praise for their work?
You can track and log your spam comments
Once you set up an account and install the plugin on your site you can follow all the work Cleantalk is doing for you in the background. Head to the CleanTalk website and log in to your dashboard. From the control panel you can see which sites are set up with Anti-Spam and you're given a few extra features too. First of all from the homepage seen below, you'll be able to see some basic statistics. For more detailed ones though you can head to the Analytics section.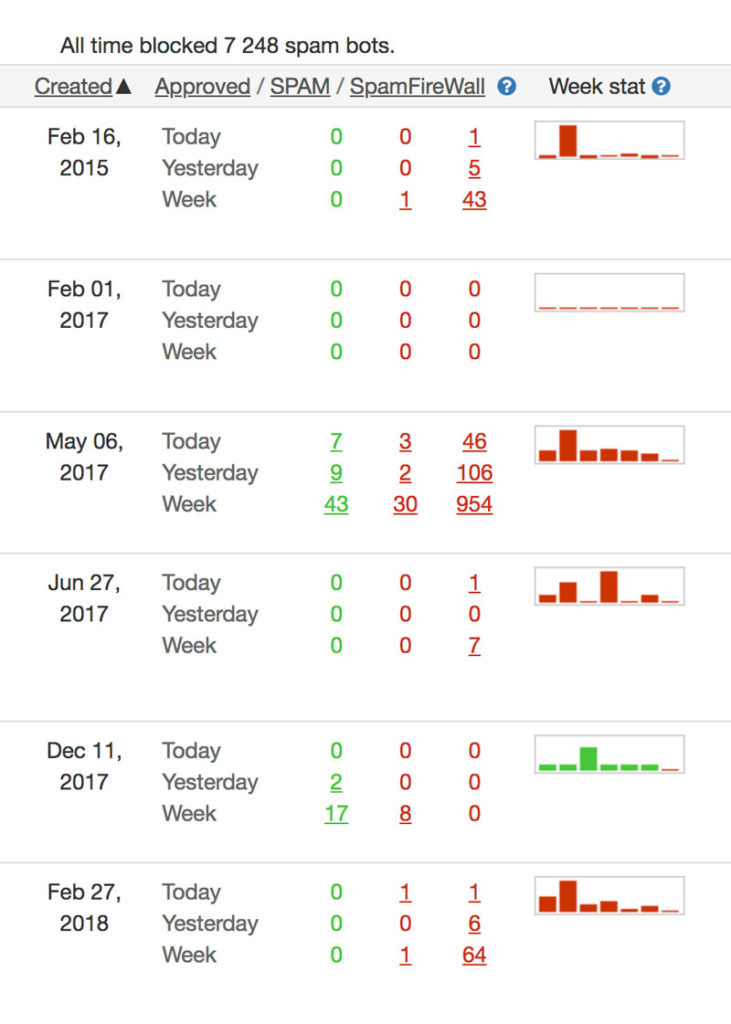 There you will find a graph showing the number of spam comments and legitimate ones. You're even given the stats for these for the past week, past month as well as all time.
For more detail about the comments marked as spam, you can head to the Log section where you'll find a list of the comments together with the reasons for which they were marked as spam.
The Analytics and Log sections work great and are very easy to access and monitor over time. They even send you a weekly report via email just in case you forget to check it that week.
Your account records all data from the spammers and shows you who when and where you're spammed from.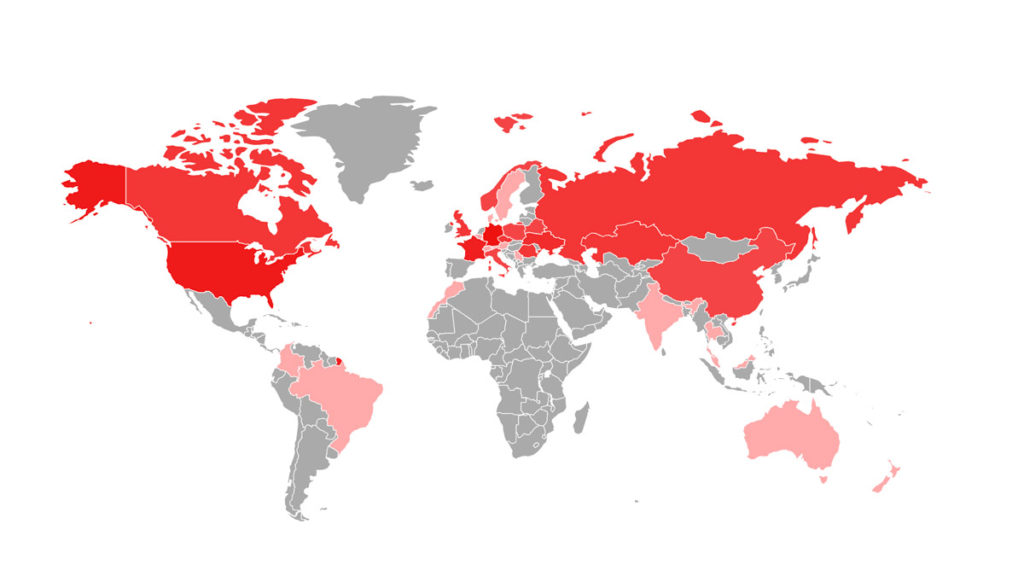 What's it Cost
You would think this kind of protection would cost a fortune but it begins a cheap as $8 per year.
You can try it FREE for 14 days before you make your choice, and you'll have all the premium features mentioned above, no exceptions. In fact, I install it on all my new website builds and leave it up to the client whether they want to continue with the paid version.
If you have more than one site you want to install CleanTalk Premium pricing gets even cheaper.
Conclusions
I use Cleantalk for all my personal and business websites. It has made nightmare amounts of spam and spambots disapper on all the larger sites I manage and I could not do handle my spam problems without it. I give it 5 stars, 2 thumbs up and 100% rating 🙂
If you would like me to install the plugin on your site and help you set up an account just send me an email at [email protected] and I'll get you set up today!